Christopher "Chris" Wallace (born October 12, 1947) is an American television anchor and political commentator who is the host of the Fox Broadcasting Company/Fox News Channel program Fox News Sunday. Wallace has won three Emmy Awards and the Dupont-Columbia Silver Baton Award. Wallace has been with Fox News since 2003. As a previous moderator of Meet the Press on NBC, Wallace is the only person to date to have served as host/moderator of more than one of the major Sunday morning political talk shows. On September 2, 2016, the Commission on Presidential Debates (CPD) announced that Chris Wallace would moderate the third presidential debate on Wednesday, October 19, 2016, at the University of Nevada, Las Vegas. This will be the first time a Fox News anchor has moderated a general election presidential debate.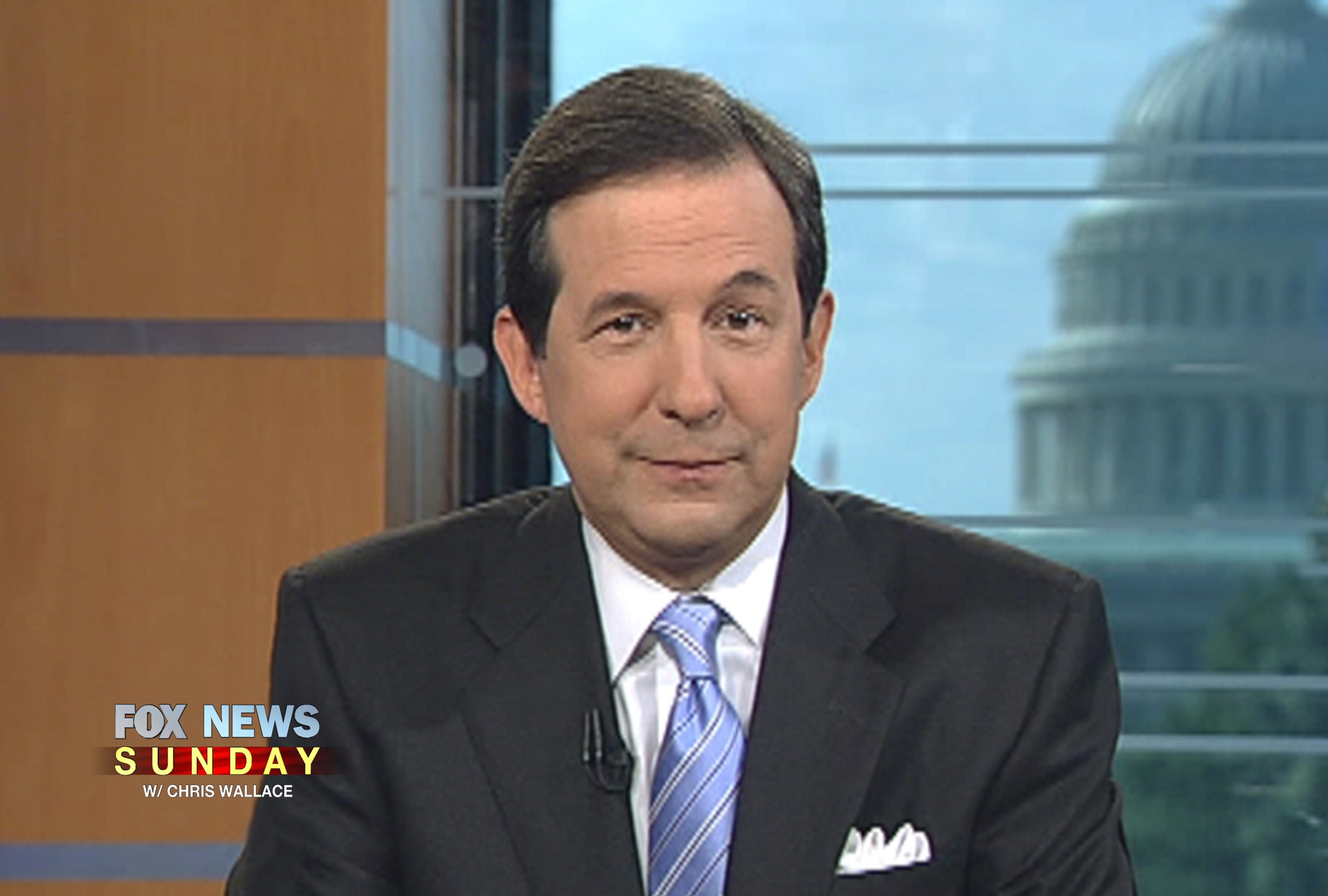 Wallace was born in Chicago, Illinois, the son of longtime CBS 60 Minutes reporter Mike Wallace and Norma Kaphan. Both his parents were Jewish. His parents divorced when he was one year old. He grew up in a home with his mother and his stepfather, former CBS News President Bill Leonard. He did not develop a relationship with his biological father until the age of 14. Leonard gave him early exposure to political journalism, hiring him as an assistant to Walter Cronkite at the 1964 Republican National Convention.
Wallace began his network journalism career with NBC in 1975, where he stayed for 14 years, as a reporter with WNBC-TV in New York City. Wallace then transferred to NBC's Washington bureau as a political correspondent for NBC News, and later served as Washington co-anchor for the Today show in 1982. He also served as chief White House correspondent (1982–89), moderator of Meet the Press (1987–88), and anchor of the Sunday edition of NBC Nightly News. Some journalists have described Wallace's style as confrontational. During President Ronald Reagan's news conference in March 1987, when Reagan admitted to dealing arms for hostages, Wallace asked Reagan why he had denied that Israel was involved with the arms sales to Iran "when you knew that wasn't true."