Sally Caroline Yates (née Quillian; born August 20, 1960) is an American lawyer. She served as a United States Attorney and later United States Deputy Attorney General, having been appointed to both positions by President Barack Obama. Following the inauguration of Donald Trump and the departure of Attorney General Loretta Lynch, Yates served as Acting Attorney General from January 20, 2017, until being dismissed by President Trump on January 30, 2017, following her instruction to the Justice Department not to defend Trump's immigration-related executive order in court.
Michael Thomas "Mike" Flynn (born December 1958) is a retired United States Army lieutenant general who was the eighteenth director of the Defense Intelligence Agency and the first national security advisor appointed by President Donald Trump. Flynn served as the twenty-fifth national security advisor from January 20, 2017, to February 13, 2017. He was forced to resign after information surfaced he had misled Vice President Mike Pence about the nature and content of his communications with the Russian ambassador to the U.S., Sergey Kislyak. Flynn's tenure of just 24 days as national security advisor is the shortest in the history of the office. On April 27, 2017, the Pentagon inspector general announced an investigation into whether Flynn accepted money from foreign governments without the required approval.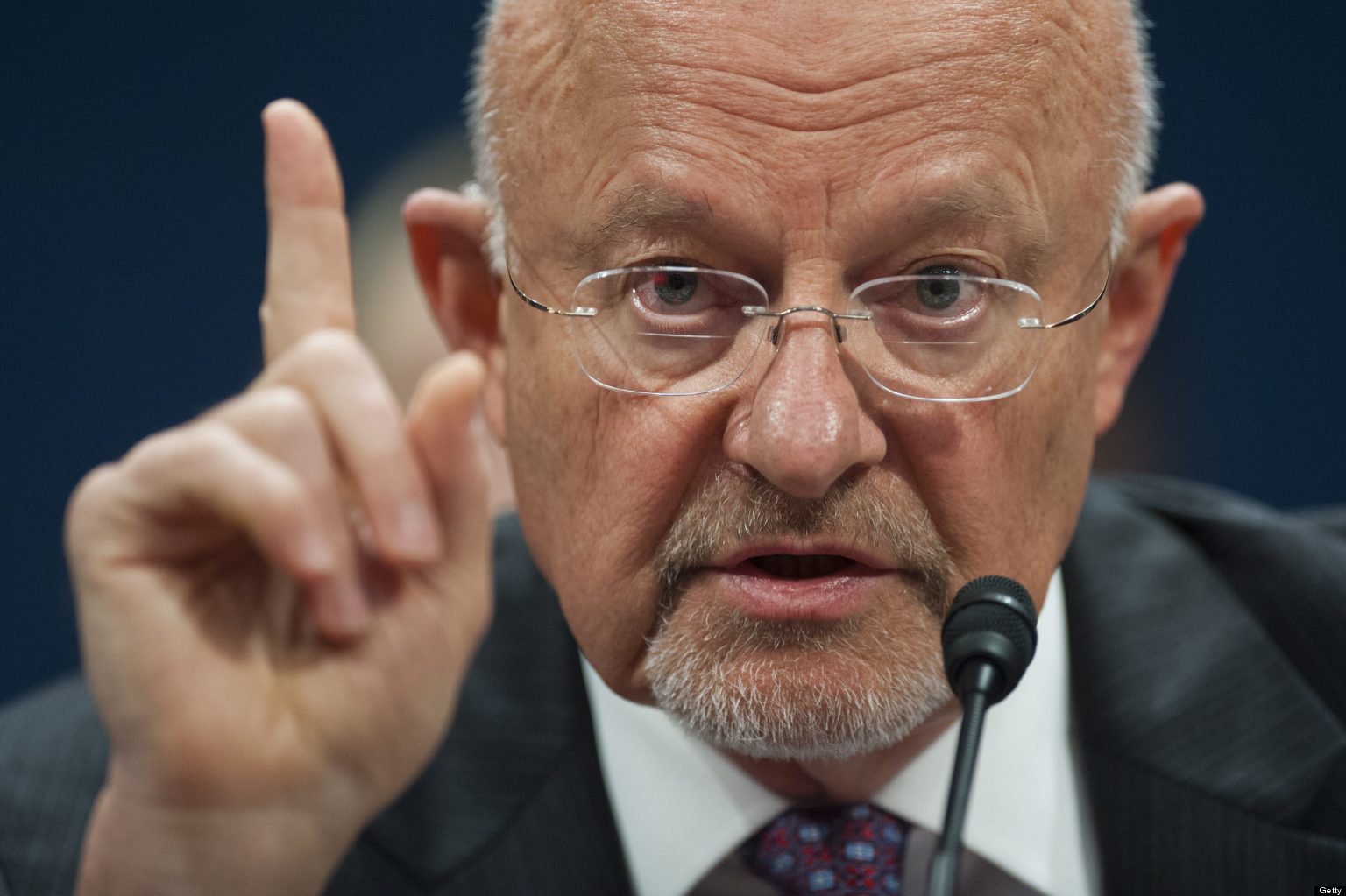 James Robert "Jim" Clapper Jr.[1] (born March 14, 1941)[2][3] is a retired lieutenant general in the United States Air Force and is the former director of national intelligence. He served as director of the Defense Intelligence Agency (DIA) from 1992 until 1995. He was the first director of defense intelligence within the Office of the Director of National Intelligence and simultaneously the Under Secretary of Defense for Intelligence.[4] Clapper has held several key positions within the United States Intelligence Community. He served as the director of the National Geospatial-Intelligence Agency (NGA) from September 2001 until June 2006. On June 5, 2010, President Barack Obama nominated Clapper to replace Dennis C. Blair as United States Director of National Intelligence. Clapper was unanimously confirmed by the Senate for the position on August 5, 2010.