Eliezer "Elie" Wiesel KBE September 30, 1928 – July 2, 2016 was a Romanian-born American Jewish writer, professor, political activist, Holocaust survivor, and Nobel Laureate. He was the author of 57 books, written mostly in French and English, including Night, a work based on his experiences as a prisoner in the Auschwitz, Buna, and Buchenwald concentration camps. Wiesel was also the Advisory Board chairman of the newspaper Algemeiner Journal. He was the Andrew Mellon Professor of the Humanities at Boston University, in Boston, Massachusetts.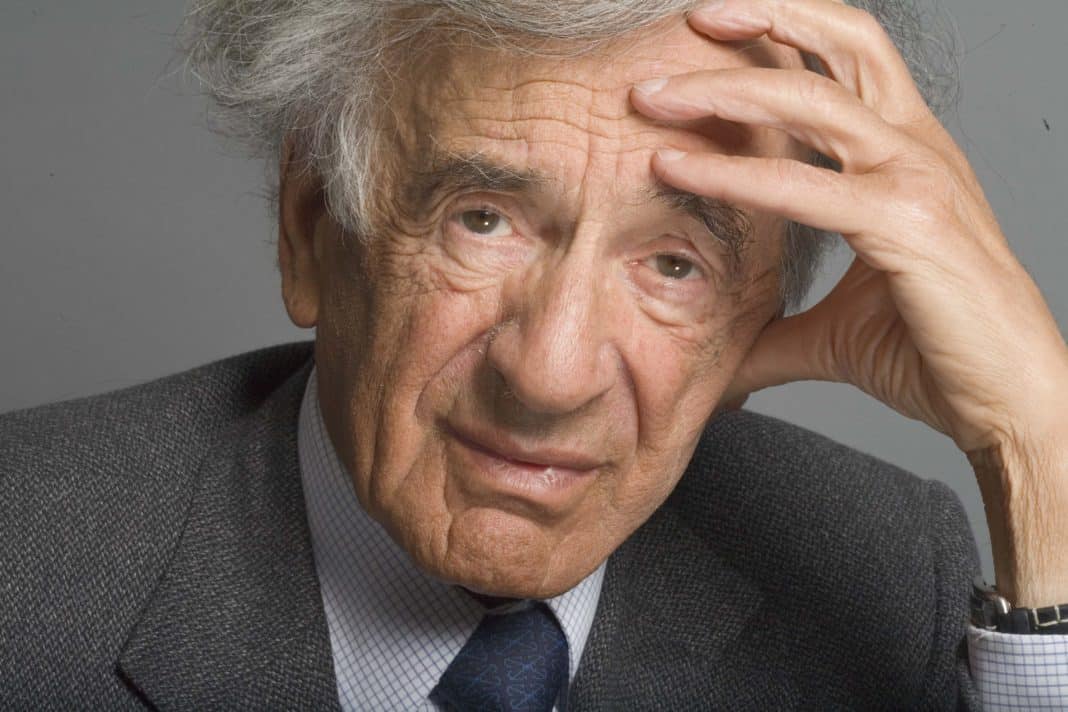 When Wiesel was awarded the Nobel Peace Prize in 1986, the Norwegian Nobel Committee called him a "messenger to mankind," stating that through his struggle to come to terms with "his own personal experience of total humiliation and of the utter contempt for humanity shown in Hitler's death camps", as well as his "practical work in the cause of peace", Wiesel had delivered a powerful message "of peace, atonement and human dignity" to humanity. In 1969 he married Marion Erster Rose, who was from Austria, who also translated many of his books. They had one son, Shlomo Elisha Wiesel, after Wiesel's father. The family lived in Greenwich, Connecticut. Wiesel was attacked in a San Francisco hotel by a 22-year-old Holocaust denier Eric Hunt in February 2007, but was not injured. Hunt was arrested the following month and charged with multiple offences.
In February 2012, The Church of Jesus Christ of Latter-day Saints performed a posthumous baptism of Simon Wiesenthal's parents. After Wiesel's name had been submitted to be proxy baptised, he spoke out against the practice of posthumously baptizing Jews and asked presidential candidate and Latter-day Saint Mitt Romney to denounce it. Upon hearing of Wiesel's death, Romney said "I pray that the beacon that was Elie Wiesel will long guide us away from the shoals of hatred and racism." Elie Wiesel died on July 2, 2016 in Manhattan, New York at the age of 87.