Sadiq Aman Khan (born 8 October 1970) is a British Labour Party politician and the Mayor-elect of London since May 2016. He is also a Member of Parliament (MP) for Tooting. Ideologically, he is situated on the moderate social democratic wing of the party. Born in London to a working-class British Pakistani family, Khan gained a degree in law at the University of North London. He subsequently began work as a solicitor specialising in human rights. Khan was a councillor in the London Borough of Wandsworth from 1994 to 2006.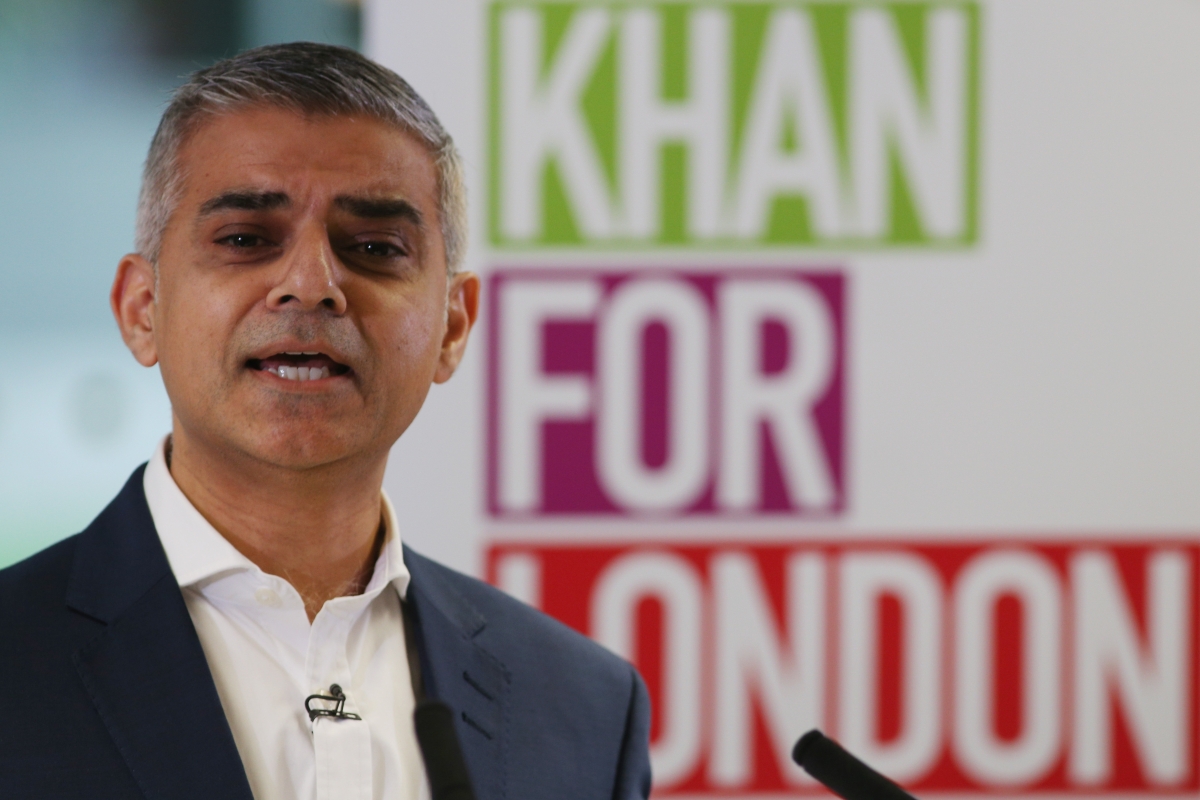 In 2008 he was appointed Minister of State for Communities by Prime Minister Gordon Brown, becoming the second British Pakistani to serve in government. Khan later served as Minister of State for Transport. He joined the Shadow Cabinet of Ed Miliband as Shadow Secretary of State for Justice and Shadow Lord Chancellor in 2010. On 16 January 2013 he was also appointed Shadow Minister for London; on 11 May 2015 he resigned from the shadow cabinet to seek nomination as the Labour Party's mayoral candidate and won the candidacy on 11 September 2015. Khan won 44% of first preference votes in the 2016 mayoral election, and was elected mayor with 56.8% of first and second preference votes.
Khan was born at St George's Hospital in Tooting, South London, the fifth of eight children (seven sons and a daughter) in a family of Pakistani immigrants. His grandparents migrated from India to Pakistan following the partition of India in 1947, and his parents migrated to England from Pakistan shortly before Khan was born. His late father, Amanullah Khan, worked as a bus driver for over 25 years; his mother, Sehrun, was a seamstress. From his earliest years, Khan worked, "I was surrounded by my mum and dad working all the time, so as soon as I could get a job, I got a job. I got a paper round, a Saturday job – some summers I laboured on a building site." The family continues to send money to relatives in Pakistan, "because we're blessed being in this country."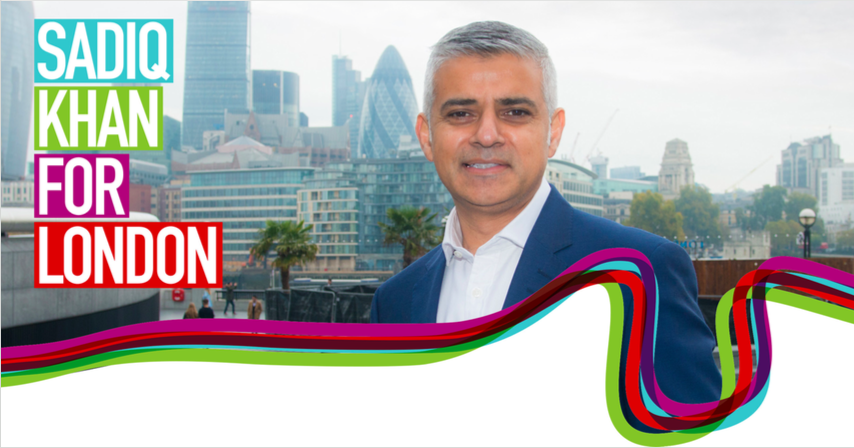 Khan and his siblings grew up in a three-bedroom council flat on the Henry Prince Estate in Earlsfield. He attended Fircroft Primary School and Ernest Bevin College, a local comprehensive. Khan studied science and mathematics at A-level, in the hope of eventually qualifying as a dentist. A teacher recommended that he read law, as he had an argumentative personality. The teacher's suggestion, along with the television programme LA Law, inspired Khan to do so. He entered the University of North London to study law. He was a visiting lecturer at the University of North London, and a Governor of South Thames FE College. Vice-Chairman of the Legal Action Group (LAG), Khan also served as Chairman of the civil liberties pressure group Liberty (NCCL) for three years.