René Angélil, CM, OQ (French pronunciation: ​[ʁəˈne ɑ̃ʒeˈlil]; January 16, 1942 – January 14, 2016) was a Canadian musical producer, talent manager and singer. He was the manager (1981–2014) and husband (1994–his death in 2016) of singer Celine Dion. In 1966, Angélil married his first wife, Denyse Duquette. They had a son, Patrick (born 1968), and they divorced in 1972. In 1974, he married singer Manon Kirouac (aka Anne Renée)—‌the couple had two children, Jean Pierre (born 1974) and Anne Marie Angélil (born 1977), they divorced in 1988. Angélil, a well-known former singer-turned-manager, was sent a tape of then 12-year-old singer Céline Dion, and invited her to audition in Quebec. He began managing her career, taking the teen and her mother on tour in Canada, Japan, and Europe. He mortgaged his house to finance her first album in 1981.
René and Céline began a personal relationship when she was 18, they married on December 17, 1994, in a lavish wedding ceremony at Montreal's Notre-Dame Basilica, which was broadcast live on Canadian television. The couple had difficulty conceiving, resorting to in vitro fertilization. Their efforts were extensively publicized. Their son, René-Charles Angélil, was born in 2001. Céline suffered a miscarriage in 2009, then gave birth to twin boys in October 2010. The boys were named Eddy, after Eddy Marnay, who produced Dion's first five albums, and Nelson Angélil, after former South African president Nelson Mandela. Angélil was a fan of NHL hockey and a good friend of former Colorado Avalanche president and general manager Pierre Lacroix. Angélil and Dion became cultural icons. Those who knew them for a long time have said that "backstage, out of the eye of the general public, they were the kindest, most down-to-earth, superstars that I've ever known in my entire career."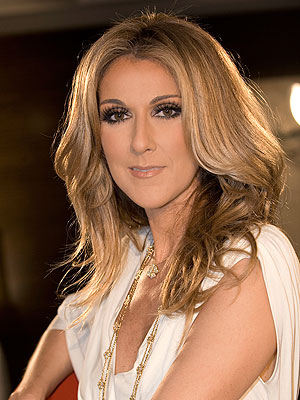 Céline Marie Claudette Dion, CC OQ ChLD (born 30 March 1968) is a Canadian singer and businesswoman. Born into a large family from Charlemagne, Quebec, Dion emerged as a teen star in the French-speaking world after her manager and future husband René Angélil mortgaged his home to finance her first record. Dion first gained international recognition in the 1980s by winning both the 1982 Yamaha World Popular Song Festival and the 1988 Eurovision Song Contest where she represented Switzerland. Following a series of French albums during the 1980s, she signed on to Epic Records in the United States. In 1990, Dion released her debut English-language album, Unison, establishing herself as a viable pop artist in North America and other English-speaking areas of the world.
Angélil suffered a heart attack in 1991 at age 49. In 1999 he was diagnosed with throat cancer and made a full recovery after treatment. He appeared in the video for Simple Plan's song "Save You" as a survivor of cancer. In 2009, Angélil reportedly underwent a heart-related medical procedure to deal with arterial blockage. The procedure had been planned for months and was not heart surgery. Angélil had surgery in December 2013 for throat cancer. In June 2014 Angélil stepped down as Dion's manager to focus on his health, but was still involved in business decisions related to her career. In September 2015 Dion announced that Angélil's cancer had progressed and that he had only "months to live". Angélil died on January 14, 2016, two days before his 74th birthday and the death of his own brother-in-law, Daniel Dion. He received a national funeral service at Notre-Dame Basilica (Montreal) from the government of Quebec on January 22. Angélil was survived by his wife, six children, and seven grandchildren.