Emilio Navaira III August 23, 1962 – May 16, 2016 was an American musician of Mexican descent, who performed both Country and Tejano music. Known to most by the mononym Emilio, he charted more than ten singles on the Billboard Hot Latin Tracks charts, in addition to six singles on the Billboard Hot Country Singles & Tracks charts. Emilio was also one of the few Tejano artists to have significant success in both the United States and Mexico, and was called the "Garth Brooks of Tejano." His biggest country hit was the No. 27 "It's Not the End of the World" in late 1995, and his highest-charting single on any chart is "Por Siempre Unidos," which peaked at No. 7 on Latin Pop Airplay in 1996. Along with Selena, Emilio was one of the most prominent artists that helped popularize Tejano music.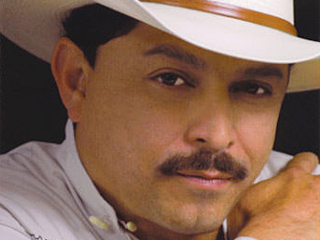 Emilio Navaira has died at the age of 53, Univision reports. The Tejano legendary star suffered from a heart attack on Monday, May 16. Publicist Norma Duran confirmed the rumors on Facebook posting the following message: "I regretfully inform you that the rumor has been confirmed. The Texas musical family is mourning. Rest in peace Emilio Navaira. My deepest condolences to all his family and fans." Felix Mendoza from the Texas Talent Musicians Association wrote: "On behalf of TTMA and Staff and all Emilio Navaira Tejano Music Fans our Prayer Goes out to His Family and Raulito Navaira on Emilio Navaira Passing. Tejano Music Mourn the loss of Tejano Music Icon Emilio Navaira. Our Music has lost one of the great performers in our Genre."
Emilio Navaira is credited to making Tejano music becoming mainstream. He was the male counterpart to Selena Quintanilla. The "Queen Of Tejano" and Emilio became close friends and even have a song together called "Tú Robaste Mi Corazón," which you can listen to down below. When Quintanilla was killed, it was rumored that the woman that shot her was Emilio's wife because the two had gotten so close. It was reported that soon after the gossip spread, Navaira's office received death threats. It was ultimately confirmed Yolanda Saldivar was the assailant. Emilio Navaira was often comparted to Garth Brooks, but he made his own dent in the music industry. Navaira scored hit songs like "Por Siempre Unidos" and "It's Not The End Of The World." Navaira has two siblings Raúl Navaira, who performs back-up vocals, and Yvette Navaira. Emilio had five children, three from his first marriage to Cynthia Navaira and two from his second marriage to Maru Navaira. He divorced the latter in 2011. It is reported that Emilio Navaira's last performance was a concert in Monterrey, México, which was in celebration of Mother's Day.