Stana Katic born 28 April 1978 is a Canadian-American film and television actress. She is best known for her portrayal of Kate Beckett on the ABC series Castle. Katic was born in Hamilton, Ontario, Canada. In describing her ethnicity, she has stated "My parents are Serbs from Croatia. I call us Dalmatian because that's the part of the planet that we are originally from. I have Serb, Croat and even a handful of Montenegrin family members." Her father is from Vrlika, Croatia, and her mother is from the surrounding area of Sinj, Croatia.
Katic later moved with her family to Aurora, Illinois. She spent the following years moving back and forth between Canada and the United States. After graduating from West Aurora High School in 1996, Katic studied at the University of Toronto and then at the DePaul University Goodman School of Drama, where she studied acting from 2000 to 2002. Katic also studied acting at the Beverly Hills Playhouse acting school. She has four brothers and one sister. Katic started a project in 2010 called "The Alternative Travel Project". She lives in and shoots Castle in Los Angeles.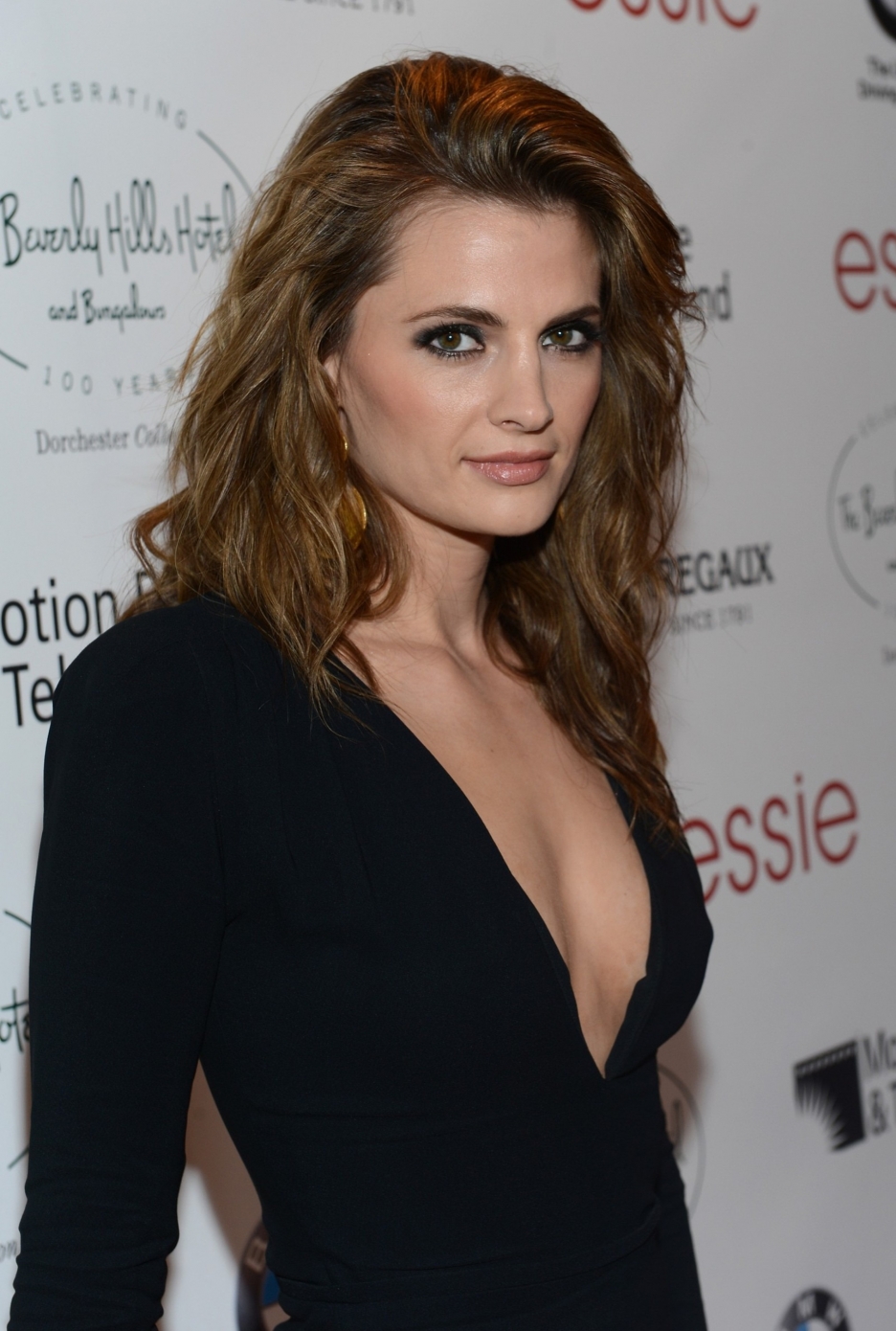 Katic speaks English, Serbian, Croatian, French, Italian and Slovenian fluently. Katic wrote the lyrics for "Hey Blue Eyes", which she sang for fans at the 51st Zlín Film Festival in 2011.[46] She holds dual citizenship in Canada and the United States. Katic married her longtime boyfriend Kris Brkljac, a business efficiency consultant, in a private ceremony in Croatia on 25 April 2015. On 18 April 2016, ABC announced that Katic is slated to exit Castle ahead of a potential ninth season, Entertainment Weekly has confirmed. ABC and ABC Studios did not renew Katic's contract following season eight.