Shannon Ashley "Shay" Mitchell (born April 10, 1987 is a Canadian actress, model, entrepreneur and author. She is best known for her role as Emily Fields. Mitchell was born in Mississauga, Ontario to a Filipina mother, Precious Garcia, and a Scots-Irish Hispanic father, Mark Mitchell. Although Mitchell played a three-quarter white and one-quarter Asian fictional character, only her father has Spanish lineage in his Scots-Irish, and not Latino, family.
Her parents work in finance. Her mother, who is from Pampanga, left the Philippines at age 19. She has one younger brother, Sean, who is a lot younger than her, born in 1996. She is a second cousin-niece of Lea Salonga, singer and Tony Award-winning theater actress well known for originating the lead role of Kim in the musical Miss Saigon.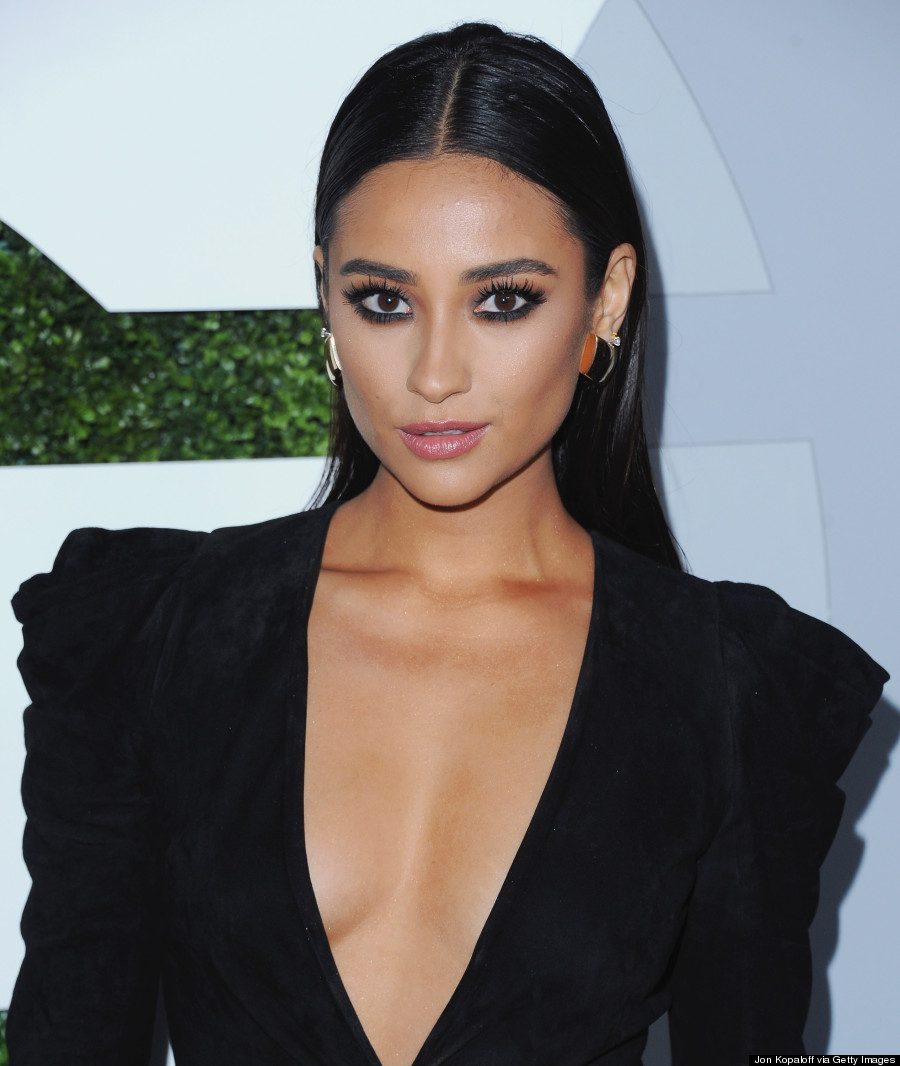 Even as a young child, Mitchell was interested in performing arts, declaring to her parents that she would pursue such a career. Mitchell began dance lessons at the age of five, and she and several of her classmates toured the city to compete with a variety of other dance schools.
At the age of 10, Mitchell's family moved to West Vancouver, British Columbia. Within a year of their arrival, an international modeling agency held an open casting call for teen and pre-teen girls who were vying for representation. Mitchell was one of the girls selected. She attended Rockridge Secondary School and then later transferred to West Vancouver Secondary School where she graduated.