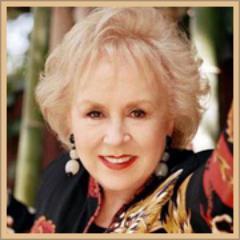 Doris Roberts (born Doris May Green; November 4, 1925 – April 17, 2016) was an American actress. She received five Emmy Awards and a Screen Actors Guild award during her acting career, which began in 1951. She was perhaps best known for her role as Raymond Barone's mother, Marie Barone, on the sitcom Everybody Loves Raymond (1996–2005). Roberts was born in St. Louis, Missouri. Her mother, Ann Meltzer, raised Roberts in The Bronx, New York, with the assistance of her own parents, after her husband Larry deserted the family. Roberts' stepfather, whose surname she took as her own, was Chester H. Roberts. Chester and Roberts' mother operated the Z.L. Rosenfield Agency, a stenographic service catering to playwrights and actors. Roberts was Jewish (her family was from Russia).
Roberts' stage career began in the 1950s on Broadway. She appeared in numerous Broadway shows including The Desk Set (with Shirley Booth), Neil Simon's The Last of the Red Hot Lovers (with James Coco and Linda Lavin) and Terrence McNally's Bad Habits. She starred in McNally's Unusual Acts of Devotion at the LaJolla Playhouse in June 2009. In May 2005, Roberts received an honorary doctorate of fine arts from the University of South Carolina. She was awarded the Ellis Island Medal of Honor on May 7, 2011. On September 4, 2002, Roberts testified before a U.S. Congressional panel that age discrimination was prevalent in Hollywood. She was a registered Democrat.
An animal rights advocate, Roberts worked with the group Puppies Behind Bars, which works with inmates in training guide dogs and assistance dogs for the physically disabled and elderly, as well as dogs trained in explosives detection to be used by law enforcement agencies. She was also active with the Children with AIDS Foundation, where she served as chairwoman. With Danelle Morton, Roberts wrote Are You Hungry, Dear? Life, Laughs, and Lasagna. The book was published by St. Martin's Press in 2003, and serves as a memoir as well as a collection of some of Roberts' recipes. Roberts married Michael Cannata; they divorced in 1962. Their son, Michael Cannata, Jr. (born 1957) is her only child. She had three grandchildren: Kelsey, Andrew, and Devon. Her second husband was writer William Goyen. They were married from 1963 until his death from leukemia. Doris Roberts died on April 17, 2016, in Los Angeles, California, aged 90.