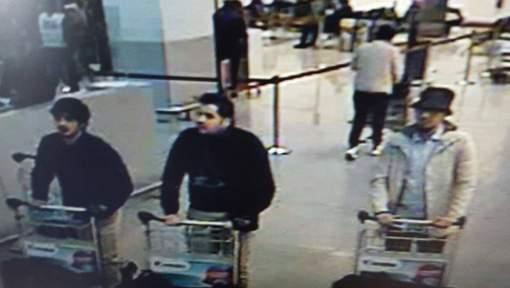 Brussels is a region of Belgium comprising 19 municipalities, including the City of Brussels which is the capital of Belgium, the French Community of Belgium, and the Flemish Community. The region has a population of 1.2 million and a metropolitan area with a population of over 1.8 million, the largest in Belgium.
Two explosions, at least one caused by a suicide attack, in the departure hall at Brussels Airport killed around 10 people just before 8 a.m. local time on Tuesday, or 3 a.m. E.D.T. About an hour later, an explosion at the Maelbeek subway station in central Brussels, not far from the European Union's core institutions, killed about 20 people. More than 230 others were wounded.
Key Points
More than 30 people believed killed in attacks on Brussels airport and a central metro station
Two blasts at Zaventem airport - CCTV image of three suspects shown on local media
Airport blasts kill 11, and wound 81, health minister says
About 20 people killed and 106 injured in Maelbeek metro station bombing
Islamic State militants claim responsibility
The blasts come days after the capture of Salah Abdeslam, the main fugitive in the Paris attacks in November
Key Events So Far
Second fugitive fled from Metro bombing
Foreign Office advises against all but essential travel to...
PICTURED: Brussels airport bombing suspects
Bombs contained nails to create more victims - Hospital
Twenty dead and 100 injured in Metro attack
Thousands of passengers face disruption as flights between the UK and Brussels have been cancelled for two days. All flights at the city's main airport were suspended after two explosions in the departures hall. The airport has confirmed that it will remain closed on Wednesday. All Eurostar trains to and from Brussels were suspended for most of the day, with services from London terminating in the French city of Lille. The cross-Channel operator said two trains from London to Brussels would run "for those whose travel is a necessity". A full service is expected to resume tomorrow, according to Eurostar.