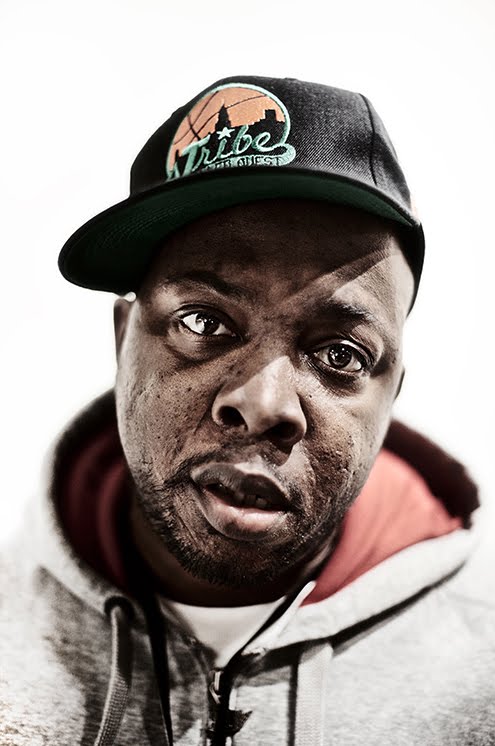 Malik Isaac Taylor (November 20, 1970 – March 22, 2016[2]), better known by his stage name Phife Dawg (or simply Phife), was an American rapper of Trinidadian descent,[3] and a member of the group A Tribe Called Quest with high school classmates Q-Tip and Ali Shaheed Muhammad (and for a short time Jarobi White). He was also known as the "Five Foot Assassin" and "The Five Footer", because he stood at 5 feet 3 inches (1.60 m).
Phife Dawg initially formed A Tribe Called Quest, then simply named Quest, with his high school classmate Q-Tip in 1985; the group was later expanded with the addition of Jarobi White and Ali Shaheed Muhammad. A Tribe Called Quest were closely associated with fellow hip-hop acts De La Soul and Jungle Brothers, with the groups being collectively known as the Native Tongues.[4] A Tribe Called Quest were initially offered a demo deal by Geffen Records in 1989, but signed to Jive Records to release their 1990 début People's Instinctive Travels and the Paths of Rhythm.
Phife Dawg's contributions to the group increased on their second album, 1991's The Low End Theory, which saw Phife—often referring to himself as "the Five Foot Assassin"—rapping about social and political issues; the record has since been acclaimed by critics and fellow musicians.[4] The group released three further albums throughout the decade—Midnight Marauders in 1993, Beats, Rhymes and Life in 1996, and The Love Movement in 1998—before disbanding as a result of conflict both with their record label and between members. The band's troubles, especially the tense relationship between Phife and Q-Tip, was featured in the 2011 documentary Beats, Rhymes & Life: The Travels of a Tribe Called Quest, directed by Michael Rapaport.