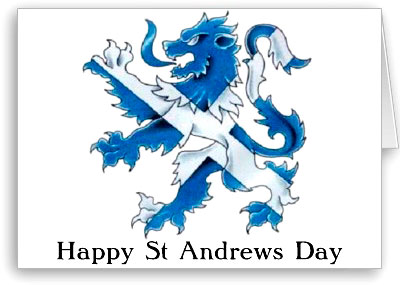 St. Andrew's Day is the feast day of Saint Andrew. It is celebrated on the 29th or 30th of November. Saint Andrew is the patron saint of Cyprus, Scotland, Greece, Romania, Russia, Poland, Ukraine,Bulgaria the Ecumenical Patriarchate of Constantinople and Saint Andrew, Barbados.
St. Andrew's Day (Scots: Saunt Andra's Day, Scottish Gaelic: Là Naomh Anndrais) is Scotland's official national day. In 2006, the Scottish Parliament designated St Andrew's Day as an un-official bank holiday. It is also a national holiday in Romania. In Germany, the feast day is celebrated as Andreasnacht ("(St.) Andrew's Night"), in Austria with the custom of Andreasgebet ("(St.) Andrew's Prayer"), and in Poland as Andrzejki ("Andrew's (festivities)"), in Russia as Андреева ночь ("Andrew's night").
The celebration of St Andrew as a national festival is thought to originate from the reign of Malcolm III (1034–1093). It was thought that ritual slaughter of animals associated with Samhain was moved to this date, so as to assure enough animals were kept alive for winter. But it is only in more recent times that the 30 November has been given national holiday status.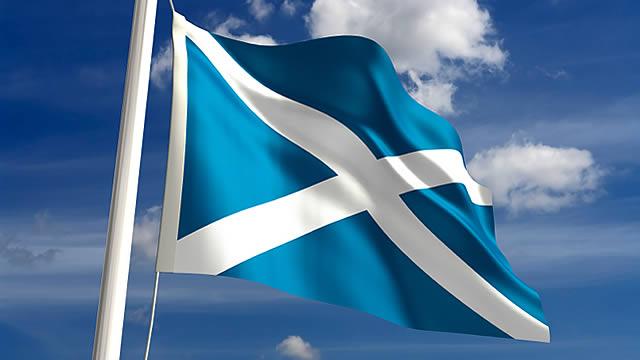 In 2006, the Scottish Parliament passed the St. Andrew's Day Bank Holiday (Scotland) Act 2007, which designated the Day as an official bank holiday. If 30 November falls on a weekend, the next Monday is a bank holiday instead. Although it is a bank holiday, banks are not required to close and employers are not required to give their employees the day off as a holiday. The University of St Andrews traditionally gives the day for all the students as a free holiday, but this is not a binding rule.