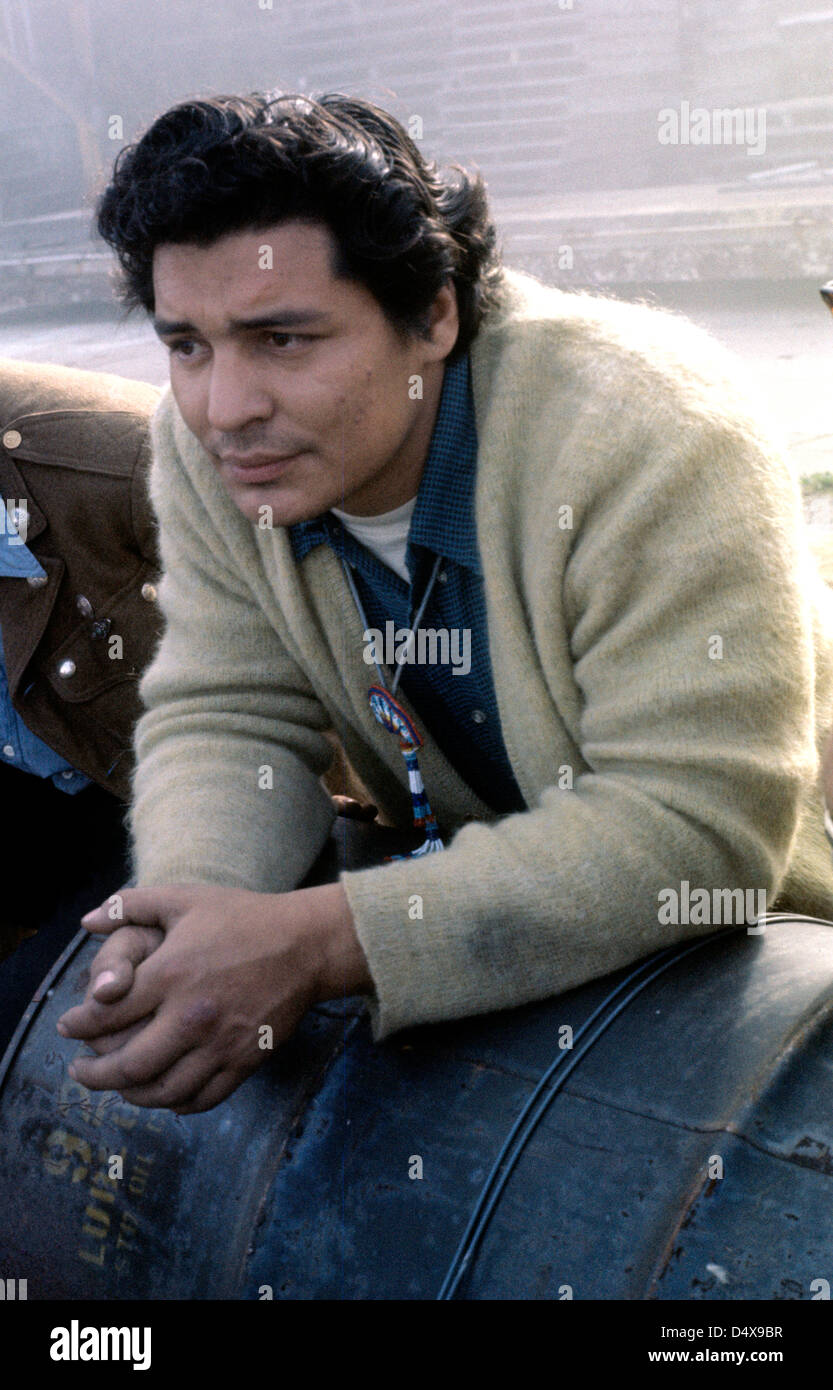 Richard Oakes (May 22, 1942 – September 20, 1972) was a Mohawk Native American activist who promoted the idea that Native peoples have a right to sovereignty, justice, respect, and control over their own destinies. His legacy reflects the struggles of Native peoples and all people to maintain their land, identity, and lifeways.
Richard Oakes was born on May 22, 1942 in Akwesasne, New York. He spent most of his childhood fishing and planting beans like many of his ancestors. Oakes started working at a local dock area on the St. Lawrence Seaway, but was laid off at the age of sixteen. He started working as a high steelworker, a job that entailed a great deal of travelling. While working on the Newport, Rhode Island Bridge, Oakes met and married an Italian/English woman from Bristol, Rhode Island.
They had one son, Bryan Oakes, who was born in June 1968. Richard left the two, divorcing his wife, and traveled west. He reached San Francisco and decided to enroll at San Francisco State University. While studying at SFSU, Oakes worked as a bartender in the Mission District of San Francisco, which brought him in contact with the local Native American communities.
Oakes was disappointed with the classes offered and went on to work with an anthropology professor to create one of the first Native American studies departments in the nation. He developed the initial curriculum and encouraged other Native Americans to enroll at San Francisco State University. At the same time, the Mohawk National Council was forming and travelling in troupes to fight oppression of Mohawk religion by means of peaceful protest, which they called White Roots of Peace.
In the spring of 1969, Oakes met the members of the White Roots of Peace[2], who encouraged him to take a stand and fight for what he believed in. Oakes had also gained the support of many students. He went on to play an integral role in the Occupation of Alcatraz. - Google Doodle Honors American Indian Activist Richard Oakes