Oscar Munoz is an American businessman. He was named President and Chief Executive Officer of United Airlines on September 8, 2015. At the time of this appointment, Munoz had been serving as a member of the Board of Directors of parent company United Continental Holdings since 2010, coinciding with the merger between United and Continental. From 2004, Munoz had been a member of the Continental Board of Directors.
Munoz is the oldest of nine children in a Mexican-American family living in California, and was the first in his family to graduate from college. Munoz earned a BS in business from the University of Southern California and an MBA from Pepperdine University. While at USC, he met his wife Cathy. They have four children, Jessica, Kellie, Kevin, and his youngest son, Jack. Munoz previously served as President and Chief Operating Officer of CSX Corporation, a company he joined in 2003.
From 2001 to 2003, Munoz served as the Chief Financial Officer and Vice President of Consumer Services at AT&T. Munoz had also worked for Coca-Cola Co. and PepsiCo Inc.. Munoz has twice been named among the "100 Most Influential Hispanics" by Hispanic Business magazine.
Munoz suffered a heart attack on October 15, 2015, just a month after becoming the CEO of United Airlines. His condition was not immediately known. United Airlines said Munoz was hospitalized in Chicago and said further details would be released at a later time. On January 6, 2016, United Airlines announced that Munoz had undergone a heart transplant that day and was in recovery. He returned to work on March 7, 2016.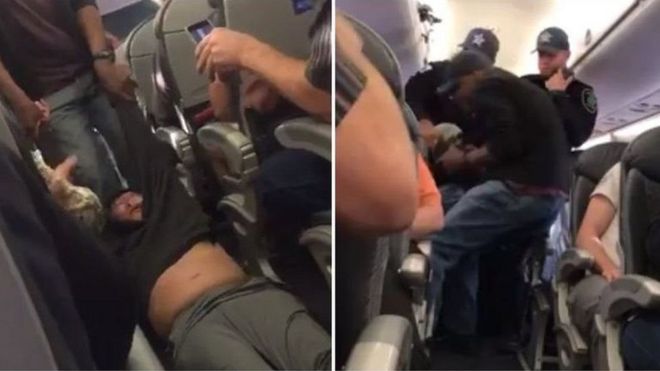 On April 10, 2017, Munoz commented on the actions of United Airlines personnel in Chicago on April 9, 2017, when they asked Chicago Department of Aviation security officers in Chicago to forcibly remove a passenger from United flight 3411. The passenger was chosen to be removed by United staff from the sold out flight as they tried to place four members of their own personnel on the flight. The official response from United Airlines—which is attributed to Oscar Munoz—states:
This is an upsetting event to all of us here at United. I apologize for having to re-accommodate these customers. Our team is moving with a sense of urgency to work with the authorities and conduct our own detailed review of what happened. We are also reaching out to this passenger to talk directly to him and further address and resolve this situation.
The response was criticized widely by public relations experts such as Rupert Younger, director of the Oxford University Centre for Corporate Reputation, who called the response "a major disappointment." [undue weight? – discuss]