Miss USA 2016 was the 65th Miss USA pageant. It was held at the T-Mobile Arena in Las Vegas, Nevada on June 5, 2016. All fifty states and the District of Columbia are competing. Olivia Jordan of Oklahoma crowned her successor, Deshauna Barber of the District of Columbia, at the end of the event. This is the first Miss USA pageant to be broadcast on Fox. Barber will represent the USA at the Miss Universe 2016 pageant. For the first time, a 52nd entrant for the pageant was decided via a nationwide search through social media.
Deshauna Barber (born December 6, 1989) is an American beauty pageant titleholder and officer in the United States Army. On June 5, 2016, she was crowned Miss USA 2016 by outgoing titleholder Olivia Jordan of Oklahoma. She will represent the USA at Miss Universe 2016. Barber was born in December 6, 1989 in Columbus, Georgia. She lived in several states as a child due to her father's military career such as North Carolina, Nebraska, Minnesota, Virginia, and Washington D.C..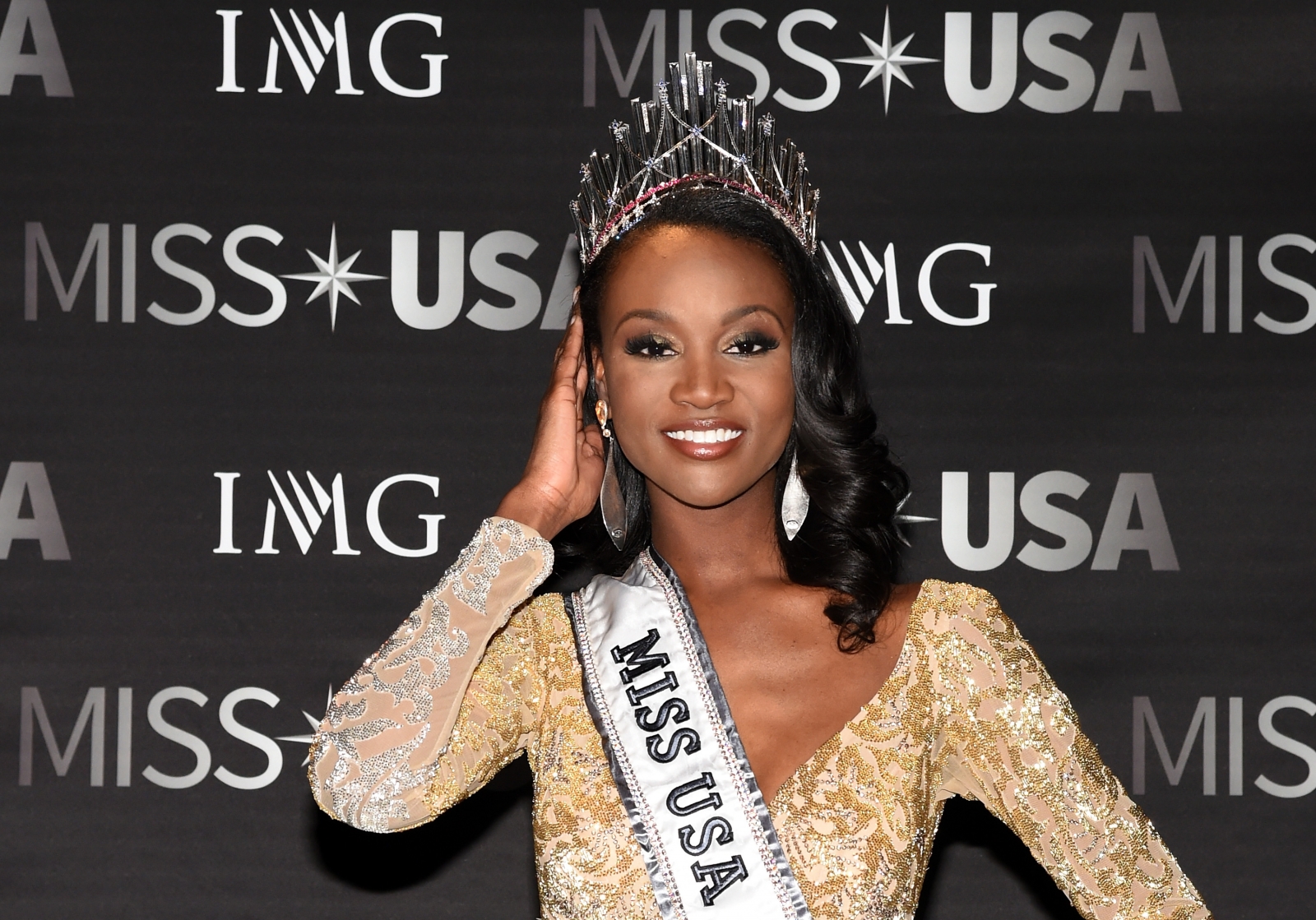 Barber joined the United States Army at age 17. She attended Virginia State University and graduated with a degree in business management. She went on to work as an IT analyst for the United States Department of Commerce, and later as a quartermaster officer and logistics commander in the Army. She earned her master's degree in management information systems and services from University of Maryland University College. Barber was crowned Miss District of Columbia USA 2016 on December 19, 2015 by outgoing titleholder Lizzy Olsen.