Yuri Kochiyama (河内山 百合 Kōchiyama Yuri?, May 19, 1921 – June 1, 2014) was a Japanese American human rights activist and close ally of Malcolm X. Kochiyama became acquainted with Malcolm X after his departure from the Nation of Islam and was a member of his Pan-Africanist Organization of Afro-American Unity. She was present at his assassination on February 21, 1965, at the Audubon Ballroom in Harlem and held him in her arms as he lay dying. A famous photo appeared in Life magazine capturing that moment. In 1977, Kochiyama joined the group of Puerto Ricans who took over the Statue of Liberty to draw attention to the struggle for Puerto Rican independence. Kochiyama and other activists demanded the release of five Puerto Rican nationalists convicted of attempted murder, Lolita Lebrón, Rafael Cancel Miranda, Andres Figueroa Cordero, and Irving Flores Rodríguez who in 1954 had opened fire in the House of Representatives, injuring five congressmen. According to Kochiyama, despite a strong movement enabling them to occupy the statue for nine hours, they intended to "give up peacefully when the police came." The five Puerto Ricans were eventually released.
Kochiyama became a mentor during the Asian American movement that grew during and after the Vietnam War protests. Many young activists came to her for support for several of the Asian American protests. Due to her civil rights experience, Yuri and Bill -- along with several Japanese American organizations on the east coast and west coast -- advocated for reparations and a government apology for injustices toward Japanese Americans during the internment. President Ronald Reagan signed the Civil Liberties Act in 1988 which, among other things, awarded $20,000 to each Japanese American internment survivor. In later years, Kochiyama was active in opposing the profiling and bigotry toward Muslims, Middle Easterners, and South Asians in the United States, a phenomenon many view as similar to the experience of Japanese Americans during World War II. Over the years, Kochiyama had dedicated herself to various causes, such as the rights of those she regarded as political prisoners. She worked on behalf of Mumia Abu-Jamal, an African-American activist convicted and sentenced to death in 1982 for the 1981 murder of Philadelphia police officer Daniel Faulkner, nuclear disarmament, and reparations for the Internment of Japanese Americans. Through her activism starting in the 1960's through the mid-2000's, Yuri participated in the Black, Asian American, and Third World movements for civil rights, human rights, Black liberation, political prisoners, ethnic studies, anti-war, and other social justice issues.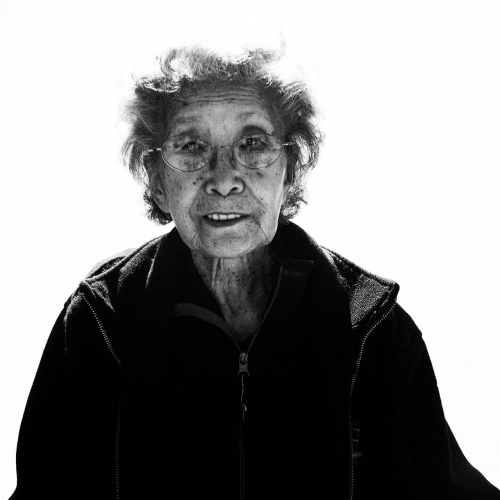 Kochiyama also travelled to Peru to gather support for Abimael Guzman, leader of the Shining Path, which is classified by the Peruvian government, the U.S., the European Union, and Canada as a terrorist organization and has been widely condemned for its brutality, including violence deployed against peasants, trade union organizers, popularly elected officials and the general civilian population. Kochiyama stated "[t]he more I read, the more I came to completely support the revolution in Peru." Kochiyama also supported Yu Kikumura, an alleged member of the Japanese Red Army, who was arrested in Schiphol Airport in Amsterdam in 1986 when he was found carrying a bomb in his luggage, and subsequently convicted of planning to bomb a US Navy recruitment office in the Veteran's Administration building. Kochiyama felt Kikumura's 30 year sentence was motivated by his political activism. As part of her support for those she saw as political prisoners, Kochiyama visited in prison Marilyn Buck, a feminist poet, who was imprisoned for her participation in the 1979 prison escape of Assata Shakur, the 1981 Brink's robbery and the 1983 U.S. Senate bombing.
In 2005, Kochiyama was nominated for the Nobel Peace Prize through the "1,000 Women for the Nobel Peace Prize 2005" project. In a lifetime of community service starting in her hometown of San Pedro, California, Yuri also taught English to immigrant students and volunteered at soup kitchens and homeless shelters in New York City. Yuri spoke at over 100 high schools and colleges in at least 15 states and Canada, including Harvard, Radcliffe, Yale, Princeton, Spelman, Temple, UMass/Amherst, New York University, UC Berkeley, and San Francisco State University. In 2010, she received an Honorary Doctorate Degree from California State University, East Bay. In Debbie Allen's television series "Cool Women" (2001), Yuri stated, "The legacy I would like to leave is that people try to build bridges and not walls." Kochiyama stated that "[i]t's important we all understand that the main terrorist and the main enemy of the world's people is the U.S. government." The same source also quotes Kochiyama as saying: "The goal of the war on terrorism is more than just getting oil and fuel. The United States is intent on taking over the world."