Mayte Jannell García born November 12, 1973) is an American belly dancer, actress, singer, and choreographer, best known as the former wife of pop star Prince. She is of Puerto Rican ancestry. Garcia was born on a military base in Alabama; during her childhood, her parents relocated throughout the United States and Germany as a result of her father's military reassignments. On Valentine's Day in 1996, Garcia, then 22, married Prince, then 37, in Minneapolis. Garcia wore a white dress designed by herself and Bonnie Flesland, who was working for Prince as his wardrobe director/designer, and held a necklace with Prince's glyph at the time during her vows. White doves were released after the ceremony. The two went on honeymoon to Hawaii.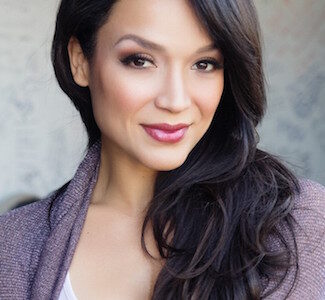 Garcia was born on November 12, 1973 on an Alabama army base. Her parents are Janelle "Nelle" Garcia and Major John Garcia, USA - Ret., both of whom are of Puerto Rican descent. John flew aircraft in the U.S. military; Nelle, a school and dance teacher, passed her dancing skills along to Mayte. Garcia and her older sister, Janice, grew up in both Germany and the USA. Garcia spent the summers of her childhood with her extended family in San Juan, Puerto Rico. She is Catholic[citation needed] and is fluent in English, Spanish and German. She began belly dancing at age three, and became a professional at age eight. When she was eight, Garcia appeared on the American television program That's Incredible! as the world's youngest professional belly dancer. She graduated from General H. H. Arnold High School in Wiesbaden, Germany.
Garcia first came to the attention of Prince in 1990 when her mother, Nelle, submitted a video cassette of Garcia's performance. Prince met the young dancer during the same year while on tour in Germany, and eventually she was hired to dance on his Diamonds and Pearls Tour. Her role was soon elevated as she became the focus of his next album, Love Symbol, and she assumed the guise of an Egyptian princess for the concept album and the 3 Chains o' Gold video compilation. When Prince slimmed down The New Power Generation ("The NPG") and changed his stage name to an unpronounceable symbol, Garcia revealed her Puerto Rican heritage to fans, remained in The NPG as a dancer, and often provided English and Spanish vocals on his albums. Garcia was in The NPG from late 1991 to 1996. Afterwards, she remained an associate of the NPG.